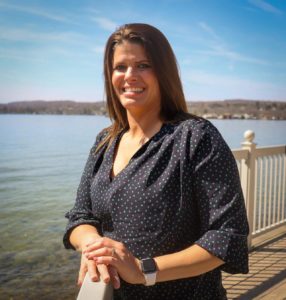 Licensed Salesperson, Realtor
Cell: 585-746-3529
Email: [email protected]
Rachel Clark is a licensed Real Estate Salesperson who grew up in the Finger Lakes area. She has a tenacious work ethic, a natural disposition for customer service, and has always had a passion for helping others. Rachel is a mother of four and a homeowner. She also has experience owning income producing properties. Rachel loves meeting new people, hearing their stories and helping them find the perfect home. Rachel believes that your home is your sanctuary. "It is more than just a place to live, it is a place to make long-lasting memories". As a Real Estate Agent, her priority is to make sure her clients are satisfied and comfortable with the Real Estate process. She listens to her clients and will go above and beyond to achieve the best outcome for their transaction.