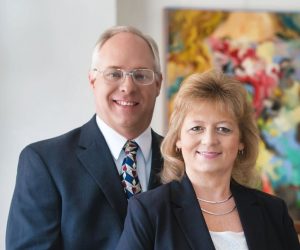 Licensed Associate Broker 
Cell: 585-797-5161
Email: [email protected]
I am a Licensed Real Estate Associate Broker and proud member of the Greater Rochester Association of Realtors, New York Association of Realtors and National Association of Realtors.
Before becoming a licensed, my husband of 30+ years and I had been involved in the real estate market by successfully buying and selling property as investors. Real estate has always been an active part of my life. I also worked serving the community in different roles including court clerk, bank teller and bus driver. This along with my most important role as mother of five, has provided the ability to juggle a very busy schedule and multi-task all while giving the personal touch of compassion and care to each and everyone.
As your Real Estate Agent I am committed to serving you with honesty, integrity, reliability and compassion. My goal is to make your real estate experience one filled with excitement and peace of mind! Give me a call today; I am ready to serve you!
Testimonials:
You were/have been such a pleasure to work with. I will tell all my new friends and neighbors about you (ha ha). Thank you again for everything.
Rob and Andrea, Sellers in Penn Yan
Just a shout out! I want to thank Tammy and also let you know how great my experience was selling my home. Sounds crazy but I feel guilty that I did 0 work in selling this home. Tammy was quick to answer any and all questions without hesitation. She has a world of knowledge and I would sell again and again with Tammy!!
Lisa Woods
Tammy Hullings worked with my fiance and I for almost a year trying to find our perfect first home. She was always available when we needed her. Sometime we would see 2 or 3 houses in one day, some of them an hour apart and she was always available for what times worked best for us and our schedule. I would send her a list of 3-5 houses that we wanted to look at and Tammy would make quick work of contacting the listing agent and setting up viewings. Being a first time home buyer is very stressful but working with Tammy took a lot of the stress out of it. After a year and a half of searching we finally found the home we've been looking for and we could not have done it without Tammy. Thank you Tammy for all the hard work and dedication that you gave to us. We appreciate it more than you'll even know.
Sarah Baxter
Glad I picked up the phone and called Amanda. She put me in touch with Tammy Hullings and from there we took a roller coaster ride with many ups and downs dealing with a difficult buying process. She never gave up on me or my dream. She stayed optimistic and kept spirits high on those miserable days when nothing seemed to go right. In the end Tammy was there smiling congratulating me on my purchase. You have to have people willing to give it their all everyday in this business and tricky market. That's exactly what I received and I am forever grateful. I will be recommending Amanda Grover Real Estate and Tammy to everyone for the rest of my days.

Jacy Strahan – Buyer in Bristol
Tammy Hullings is great to work with. In the past year she helped us find a new home in Savannah NY, sell our house in Branchport and then just helped my siblings and I sell our parents house in Penn Yan. She helped inform us on things we should do to prepare the houses for selling and was there to guide and help us find information right up to the day of the closing. I definitely recommend Tammy Hullings. Thanks again Tammy your the best.
Michelle Fairbrother
Tammy is an excellent and conscientious realtor.
Martin E. MUEHE – Muehe Firm, PLLC, Canandaigua
Tammy is an excellent realtor! She is always professional and provides her clients with unparalleled service!
Steve Hampsey – Hampsey Law Firm, LLC, Penn Yan
We had the absolute pleasure of recently working with Tammy Hullings as our dual agent during the purchase of our lake home. Tammy is a class act, always staying on top of every step of the purchase process. I highly recommend reaching out to Tammy for all of your real-estate needs. Dealing with her was a great experience.
SueAnn Hedges Kring